Dinosaur Adventure Tour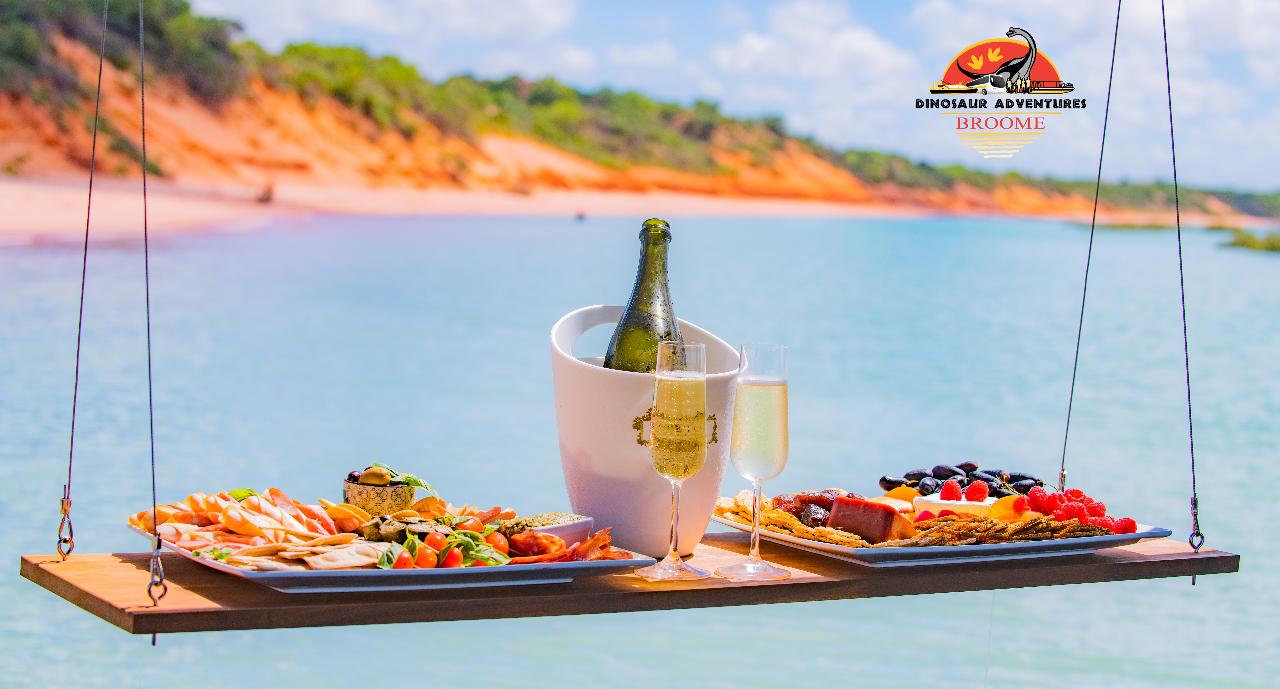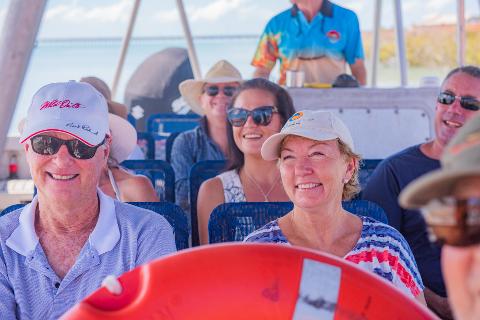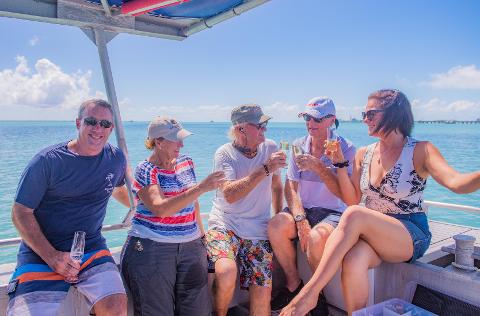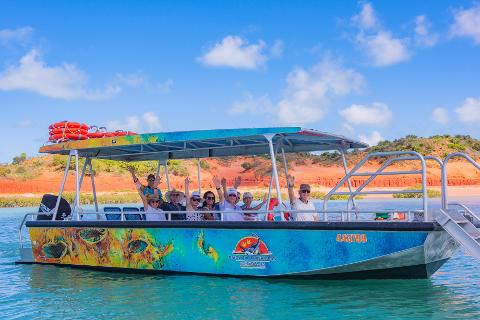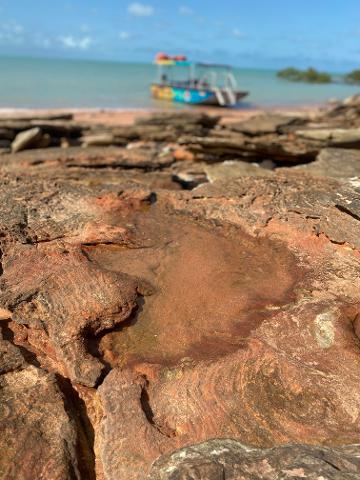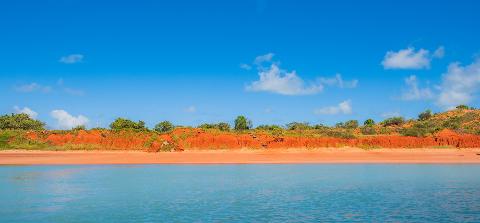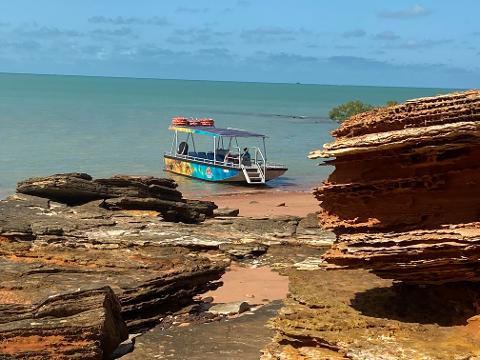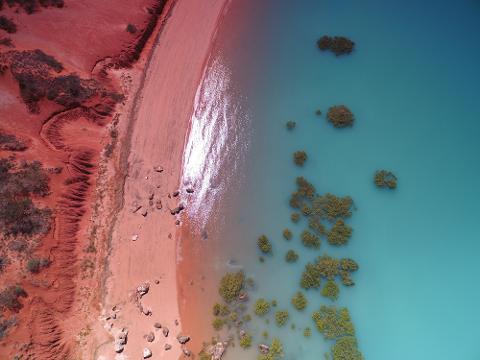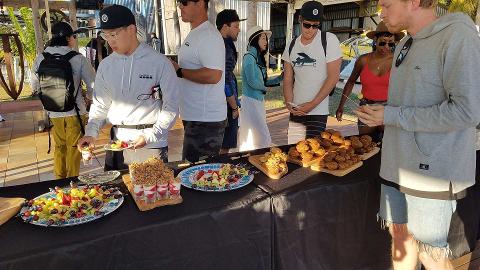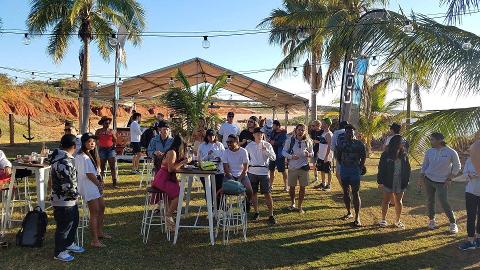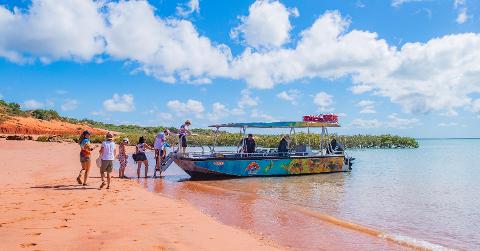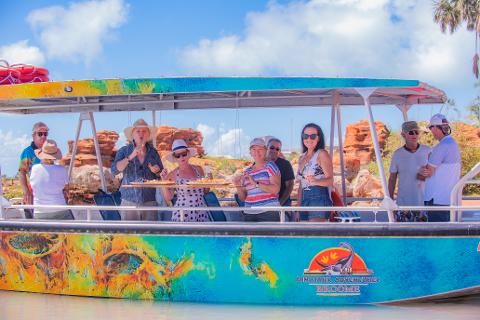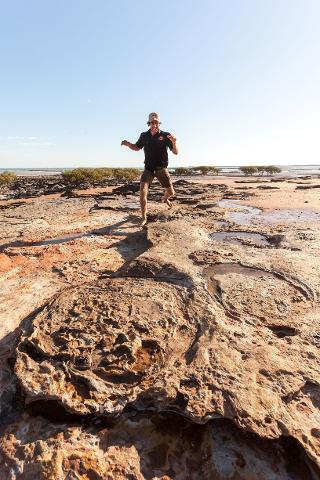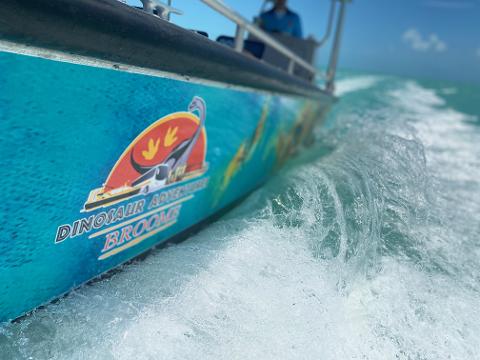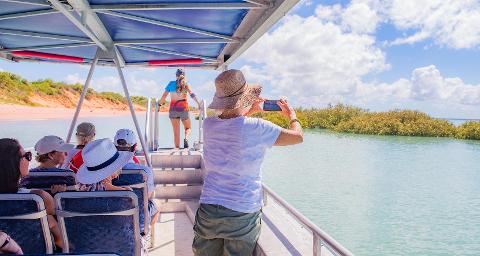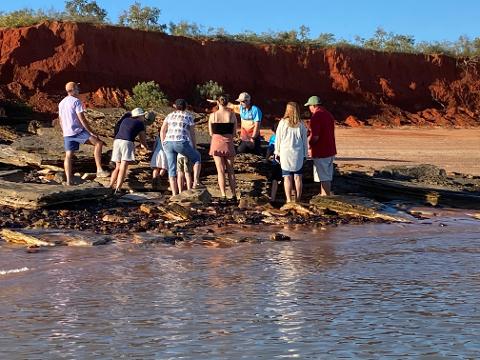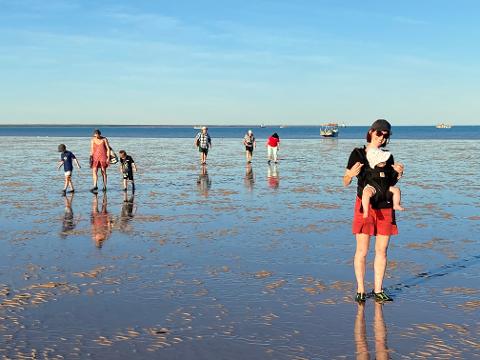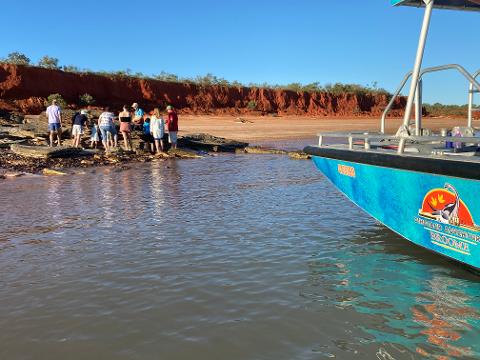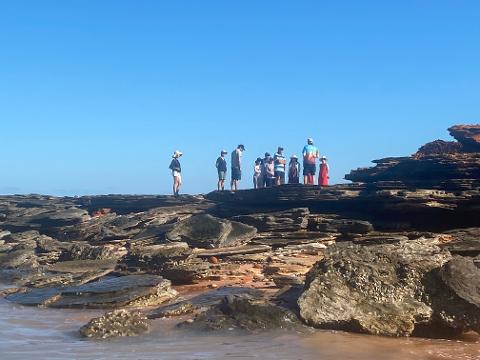 Продолжительность: 3 час. (прибл.)
Место встречи: Broome, WA
Код предложения: PLBEFA
WOW, you can't get much better than this. Awe inspiring Kimberley Coastline, secluded bays, dinosaur footprints and Cocktails.
Hop aboard Tutti Frutti our purpose built shallow landing vessel and enjoy a fully guided tour with entertaining and informative commentary surrounding everything Broome. One of the highlights of this tour is standing in the perfectly preserved, 120 Million year old dinosaur footprints that are fossilised in rock on a secluded beach. Learning about the early Cretaceous period and the dinosaurs that stamped their mark on history will leave you bewildered. Our specially designed boat allows you to disembark directly onto the beach and is the perfect boat to explore this intriguing coastline. Enjoy a leisurely cruise up Dampier Creek where you can get up close and personal with the flora and fauna and take in the spectacular surroundings, of the white sands and many winding tributaries whilst sipping Sparkling wine and enjoying gourmet nibbles.
Enjoy the various bird species found within Roebuck Bay and keep your eyes peeled for various other marine animals such as turtles, sea snakes, sharks and rays
Return to our blissful patch of waterfront paradise to enjoy a variety of cocktails and sparkling wine while mingling and enjoying delicious snacks off the BBQ and mouthwatering Fudgy Flourless Chocolate Cake.
Complimentary pick ups and drop off from/to your accommodation included.
A moderate level of fitness is required for this tour. Walking distances of approximately 300m is involved and reef shoes are compulsory. For booking purposes, children are considered 0 to 14 years. Wading through shin deep water is involved in this tour.