Prehistoric Bubbles & Nibbles Hovercraft Tour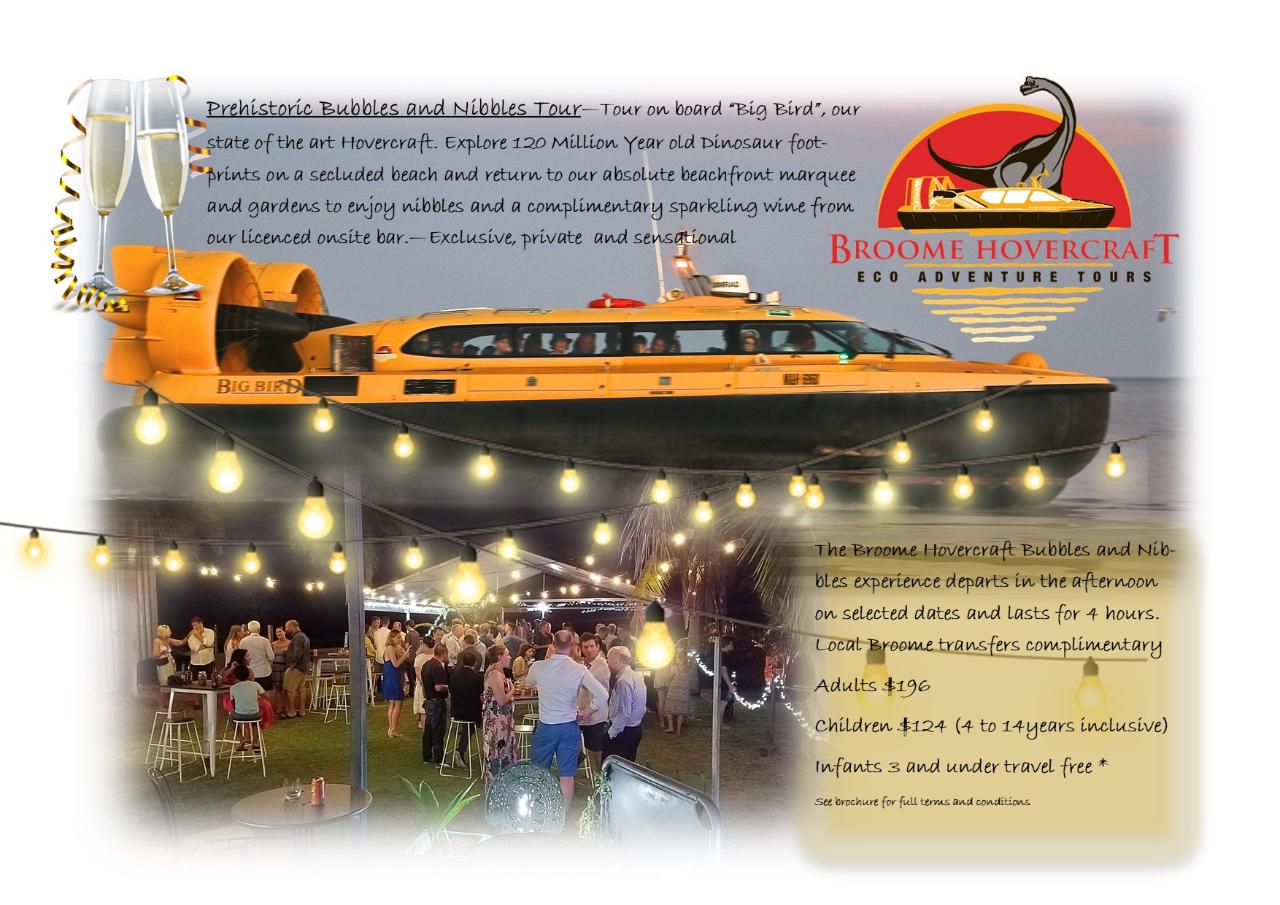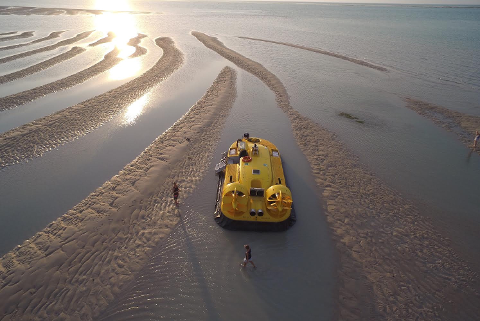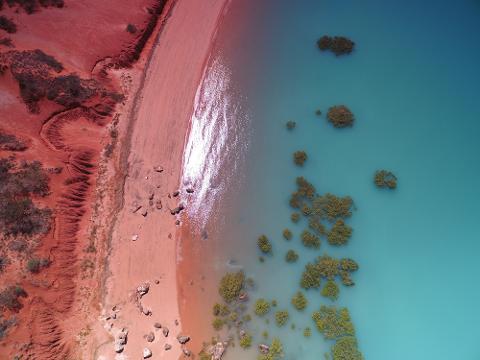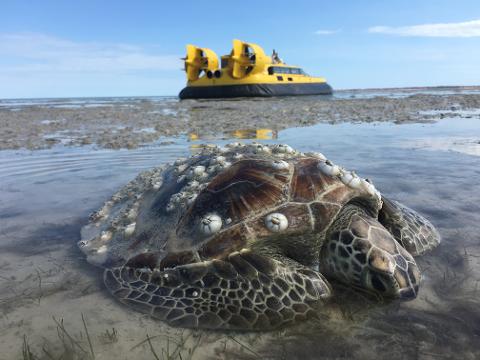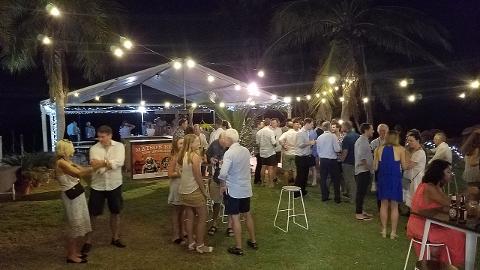 Varighet: 4 Timer (ca.)
Lokasjon: Broome, WA
Produktkode: PP4PH8
Thank you for your interest in our Hovercraft tours. Due to Covid 19, our hovercraft is not operating until April 2021. Please see our comparable Dinosaur Adventure Tour and our Scenic and Prehistoric Boat Tour as these products are operating and amazing.
Please refer to the FAQ page on our website to compare tour types to assist you with your enquiry or click on the tour links above to view these tours.

Experience standing in 120 million year old dinosaur trackways on a secluded beach that was once an ancient planar forest floor. - Inspiring and thought provoking
Marvel at the amazing birds and other wildlife that make Roebuck bay one of the most bio diverse marine parks in the world. Be amazed by the pilots commentary on the history of Broome, the fascinating wildlife stories and the geological evolution of the Broome coastline.
Our state of the art, fully enclosed and air-conditioned Hovercraft takes you on an amphibious 'magic carpet' ride over tidal flats, water, beach and secluded sand bars transitioning seamlessly over each surface enabling access to locations inaccessible by other means. Travelling via hovercraft is a unique and truly memorable experience.
On return to our beautiful garden setting nestled right on Simpson beach enjoy a complimentary sparkling wine, gourmet nibbles, BBQ skewers and homemade cake, whilst taking in the 180 degree views of the beautiful Pindan cliffs and salmon pink sands of Roebuck bay. Our private oasis venue has a marquee, toilet facilities and a licensed bar on site.
Complimentary accommodation transfers